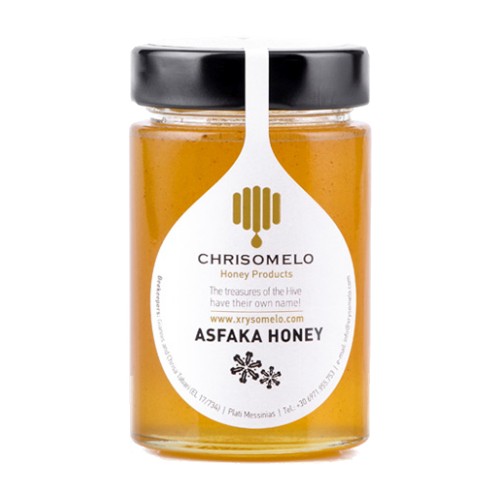 Asfaka Honey 250g
£7.20
It's about a very rare variety of honey. Bees have difficulty penetrating through the narrow and deep calyx of asfaka flower to exploit all the nectar excretion. They are exhausted and weaken by their effort to extract the nectar.
1 in stock. Get it today to avoid 5+ days restocking delay!
Available in 250g
Asfaka honey is exceptional with a sweet and unique taste, unlike other blossom kinds of honey that we know. It has a mild smell, crystal thin texture, and yellow color. It's very stimulant for the human body and helpful at physical fatigue. We travel as a company at Arta to see our bee-hives ensuring this specific and rare variety of honey.