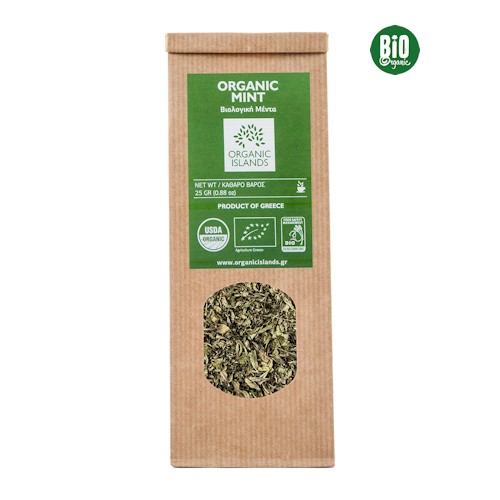 Mint craft
£3.40
Mint craft
Ingredients: Organic Mint leaves
Directions: For herbal tea. Add one teaspoon of herb per cup of hot water and steep covered, for 4-5 minutes. Strain and enjoy hot or iced, plain or add sweetener to taste.
In cooking it gives aroma and flavor to sauces for meat dishes, salads, and desserts based on chocolate. Flavors lemonades, liqueurs, and ice cream.
Available in 25g
The beverage from mint leaves traditionally has been used for relieving from cough, common cold, and infections of the respiratory system. The menthol contained in the herb has antibacterial, antivirus, and analgesic properties.
Mint is considered highly effective in conditions of the digestive system such as dyspepsia, swelling, heartburn, nausea, vomiting, morning sickness, and diarrhea. Thanks to its spasmolytic action soothes in cases of painful symptoms during menstruation and muscle spasms in genera