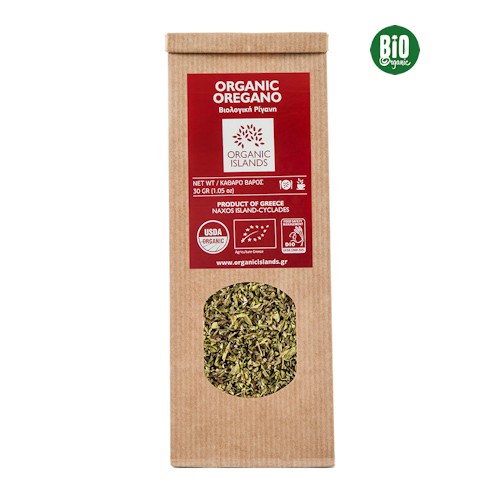 Oregano craft
£3.40
Oregano craft
Ingredients: Organic Oregano leaves and blossoms.
Directions: In cooking is used as a seasoning to flavor meats, fish, poultry, and olives. Used in many fresh salads and especially in those who have tomato as their main ingredient.
For herbal tea. Add one teaspoon of herb per cup of hot water and steep covered, for 4-5 minutes. Strain and enjoy hot or iced, plain or add sweetener to taste.
Available in 30g
Oregano is perhaps the most basic ingredient in Mediterranean cuisine. It is known for the distinctive scent and taste in food nevertheless it has many therapeutical properties too.
Traditionally, it is used for problems of the gastrointestinal system and is considered to have antidiarrheal, anti-inflammatory, and antibacterial action. It is used for healing inflammations of the mouth and tonsils. Modern studies have shown that oregano has strong antibacterial, antifungal, antioxidant and anticancer action. It contains lots of antioxidants that protect cells from damages, slow their decay, and the process of aging.