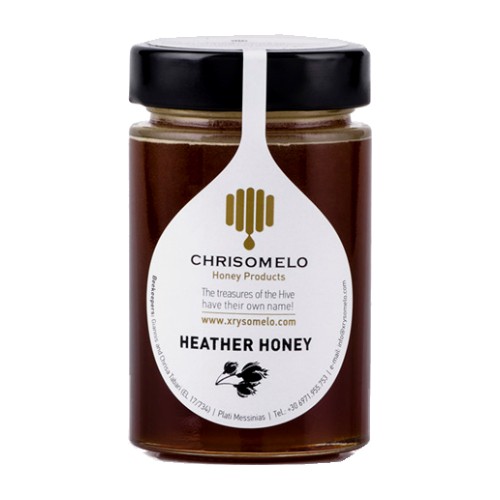 Heather Honey 250g
£7.45
The smell of it is mesmerizing and it tastes like caramel and coffee. Its texture is thick and in winter has a thin crystallization making it useful and easy to use as a food ointment. This variety of honey comes from Chalkidiki.
2 in stock. Get it today to avoid 5+ days restocking delay!
Available in 250g
Heather honey belongs to the elite of Greek honey. It's a product with high nutritional value and that's why in Europe we can find it in health stores. It's exceptional honey that can help children who suffer from anemia and old people feel strong again. It has a cognac's color.