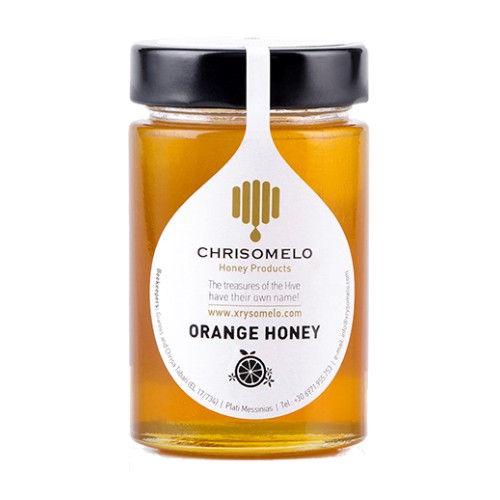 Orange Honey 250g
£5.99
The Nectar which is very nutritional and rich in vitamins is collected from orange blossoms. Its fragrance is smooth and aromatic. Its color is golden orange, its sensation is like velvet, mastic, and has a mild and sour taste with orange notes. Orange blossom honey is also called beauty honey due to its excellent cosmetics virtues.
1 in stock. Get it today to avoid 5+ days restocking delay!
Available in 250g
This type of honey is rich in Vitamin C and has a strong anxiolytic and soothing effect. We can use it for desserts and other pastry makings. This specific variety of honey is produced at the orange groves of Argolida (Mikines) during spring.