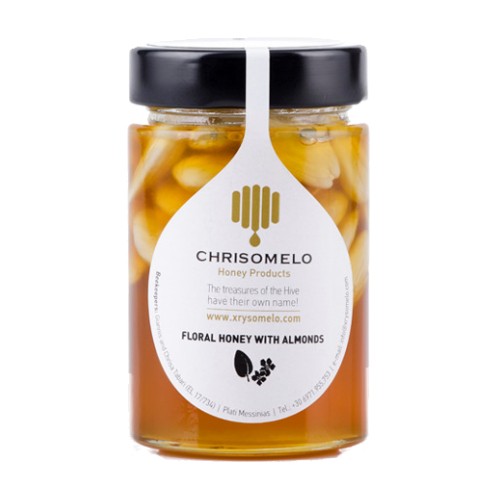 Floral Honey With Almonds 250g
£7.99
At spring bees collect nectar from different blossoms and create the well-known blossom, honey. We add at this exceptional honey high-quality white almonds and the blend of these two products gave us a delicious outcome!
Available in 250g
Floral honey is the sweetest honey of all with a soft taste and intense smell due to the variety of flowers that are included, the almond is crispy, uncooked, and white. We can taste this combination with yogurt or straight from the jar with a spoon like a conserve!
For cooking and pastry-making lovers, this blend of honey and almond can be used in different recipes such as fresh salads and many desserts.